The World's First 3D Orthodontic Software with Auto Teeth Alignment Technology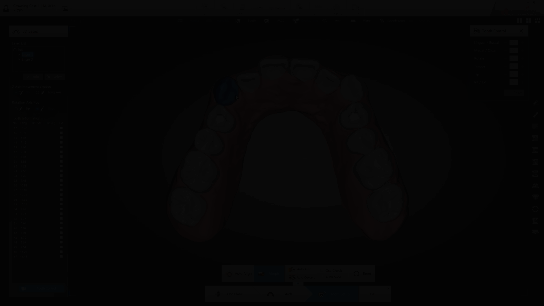 Auto-detects collisions and push away the neighboring teeth.
Easily remove the spacing between teeth by simply drag selected tooth into neighboring tooth.
One-Click Auto-Align function.
(For both Non-Extraction / Extraction Cases)
Patient Management
Convenient data management.

Compatatible with all IOS, Model Scanners.

Import/Export without restrictions.

Auto-Model Analysis
Autolign automatically creates Analysis Report (Includes Tooth width analysis, Bolton Ratio and ALD) after the segmentation
Creating Base
​Easily remove unecessary parts of your 3D model and create base for 3D printing.
​Tooth Segmentation
Easily remove unecessary parts of your 3D model and create base for 3D printing.
Mesh Edit
Use Smooth, Pull, Push brush to restore & fix each tooth.
Measuring Tools
​Provides variety of measuring tools for diagnosis (Ruler | Symmetric Line | Grid)
Create Study Model
Create Study Model for diagnosis and consulting.
Tooth Axis
Multi Auto-view function allows you set the tooth axis without rotating the model.
Tooth Movement
​Intuitive UI allows users to operate the software more easily.
Tooth Fixation
Easily check space required for digital setup by align the teeth with canines or premolar fixed.
Multi-Layers
Step-by-Step digital setup is possible thorugh layer functions.
Superimposition
Check the movement of the theeth through superimpose with initial state.
Tooth Extraction
One-click allows you to simulate Extraction Case.
IPR
Visible disc allows you perform IPR with precise thickness and right position.
Multi-Setup
Multiple setups allowed with selected model.
(ie: Extraction, Non-extraction)
Super Ceph
​Superimpose lateral cephalometric image to plan your digital setup.
Modeler(Clear aligner)
Manufacture clear aligners with auto generated steps.

​
Attachments
Customizable Attachments for ideal setup.
​​
​
IDB(Labial/Lingual)
Create IDB devies by 3D printing models with auto-generated guide blocks (bracket tray).
​​
​
Label
Label function to identifiy printed models.
​​
​